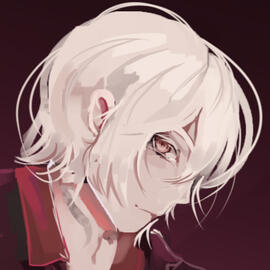 hello, my name is avery.
Although people online know me by a variety of other names; toku, sarurun etc
I'm a 20-something Canadian, hoping to be able to share the love for my characters with people one day.

I don't go out often, a byproduct of low-self esteem and anxiety, so a lot of my time is spent drawing.

I'm really shy so I don't reply to messages that often, however I read every one... Eventually. Social media stresses me out.
how do you animate pixels?
For pixel art I generally do the first sketch and draft in SAI. I then import that pixel to Aseprite for animation.

If you're just starting out, piskel is a great free program to try doing pixel art/animation in!
can you teach me?
I'm really flattered. Unfortunately, I do not think I am qualified to teach you as I still have a lot to learn myself, however I'll leave this list of resources that might help you, here.
.the semi important details *
.tools of the trade
illust.
-painttoolSAI
-clip studio
-firealpaca

pixel.
-painttoolSAI
-piskel
-aseprite
.hardware
PC
-Intel i7-6700K
-GTX 1070
-32GB DDR4 RAM

-wacom intuos pro small (PTH451)
-wacom cintiq 16' pro
-steelseries sensei (mouse)
*I do get that equiptment =/= skill but these are the things I am most comfortable working with!
.paid things (not sponsored)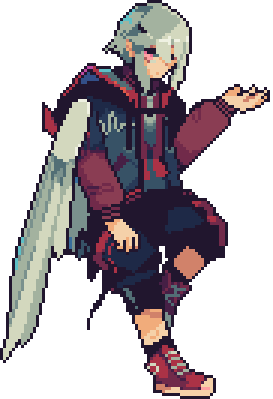 things that help inspire me one way or another~
.anime
natsume yuujinchou
princess principal
tonkotsu ramens
sarazanmai
kemurikusa
shigofumi
blue period
great pretender
hoshiai no sora
deca-dence
tensura
honzuki no gekokujou
runway de waratte
.music
Fox Stevenson
dasu
yoasobi
.songs
yoru ni kakeru
jet ammo
.games
overwatch
genshin impact
pokemon (BW/BW2)
acnl
muse dash
1bitheart
.♥
pkm ; fennekin, vulpix, slyveon
genshin; kazuha, xingqiu
ac: Gladys
bgm: pokemon gen 5
artists.
Dasu
Miwashiba
rei_19
misc hobbies + interests.
yokai + shinto legends
figure + plushies collecting
plants (esp succulents + cacti)
baking (sometimes)
.genshin
adv.rank 56

current team:
Amber, Lisa, Barbara, Rosaria

previous teams:
Beidou, Xiangling, Xingqiu, Kaeya
Xinyan, Albedo, Childe, Qiqi
Bennett, Razor, Sucrose, Diona

future team(s)?
.links!
social media
semi inactive